Developed by CreSpirit and published by Sekai Project, Rabi-Ribi is a 2016 bullet hell 2D exploration -style game. It's bright and colorful and many characters appear to have animal ears. You get a fairy to help you on your journey. The game also has a speedrun mode, which includes some detailed stats on the screen as to your progress, along with a timer.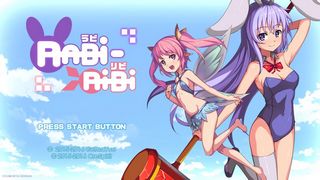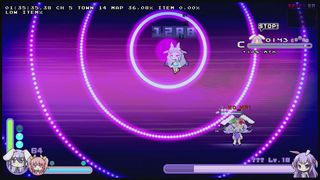 You should only run this game on the Standard Mode setting.
Best Post Game, Low%, Single-segment, Casual Difficulty Time: 2:18:45.55 by 'triblast55' on 2017-10-27
Get Flash to see this player.
Author's comments:
I was wondering why no one had recorded a run of this category. So I tried it out and then realized that quite a lot of things can go wrong. The biggest problem I had, was trying to find a route since I was flying blind for many parts of the game. I felt that a few early parts in the game were the most difficult, with the game slowly easing up. One notable thing is Consumables cannot be purchased early on, otherwise an item gets forced upon you. Consumables are only purchasable for 0% during Chapter 6 since Cocoa is running the shop. Another difficult part of this run is the random spawns of the town members. They never seem to be there when you need them and can be scattered across the other side of town.

In Post-Game, there is a sudden difficulty spike in the Hall of Memory. There is a barrage of bosses and normal enemies everywhere. They do higher damage, so I found it was better to quickly rush and evade through. Unfortunately, the buffs weren't enough to last the entire trip. Once the buffs were gone, it is really easy to get killed here.

The rest of Post-Game is fairly straightforward. The final battle with Irisu has her cursed for a majority of her health. Meaning it's better to intentionally get damaged for those portions.