This Capcom arcade-only beat'em'up reaches for the tops of top something lists in its genre. Released in 1994, it let players choose between two human and two Predator characters as they all fought the common Alien enemy. Heavy gunplay characterises this game.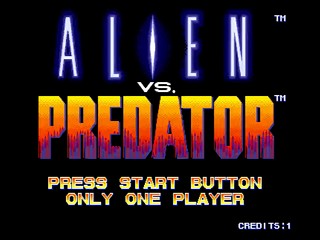 Best Level 8 Difficulty Time with Predator: 0:27:32 by Sean 'MURPHAGATOR!' Murphy on 2015-01-28
Get Flash to see this player.
Author's comments: