Avatar: The Last Airbender (Avatar: The Legend of Aang in Europe) is the first game released that is based upon the award winning anime/cartoon series. The game follows Aang, Katara, and Sokka in their battle against the Fire Nation. Along the way, they run into a girl named The Maker who threatens to challenge Aang for his status as The Avatar.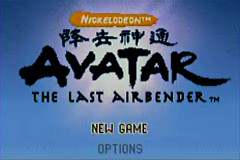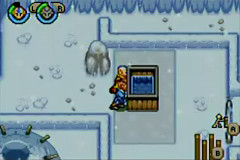 Best time: 1:05:09 by Nicholas 'Sir VG' Hoppe on 2006-10-22, done in 6 segments.
Get Flash to see this player.
Author's comments:
I have no funny intro quip. Sorry.
Speed Run Rules:
Segmented Speed Run
Takes Damage to Save Time
Once upon a time
I completed a speed run
In two-thousand-six
But it was too new
I was told to look for more
Secrets in the game
So I posted it
To YouTube some time later
And it was well praised
Two years have passed since
I completed the speed run
For you to enjoy
I decided to
Type up this haiku for you
Because I was bored
AquaTiger he
Was what inspired these notes
So thank you to him
A haiku may not
Be as cool as a limerick
But you can decide
So now I'll leave you
With Aang, Toph, and Katara
In this speed run here.
This run is Copyright (C) 2008 Nicholas "Sir VG" Hoppe and is allowed for downloading and private viewing. Permissions for hosting this run have been granted to Radix and Speed Demos Archive. Public viewing of this run is prohibited without prior permission from the creator. The selling or distribution of this run for profit in any way, shape, or form including (but not limited to) selling on eBay and television for profit is prohibited without prior permission from the author. Video hosting sites (i.e. YouTube, etc) may host this video in part or in full, as long as full permission is granted to the author. Any violation of the above listed may result in legal action. Avatar: The Last Airbender is Copyright (C) 2006 THQ.
Sir VG, signing out.
FIN