Released in 1993, Shadow of the Comet was developed by Infogrames, who also published the game in Europe. I*Motion handled the North American publishing duties for this loose adaptation of H.P. Lovecraft's "The Dunwich Horror" and The Shadow over Innsmouth. Shadow of the Comet puts the player in control of John Parker, a photographer who just wants the best picture of Halley's Comet passing by that he can get.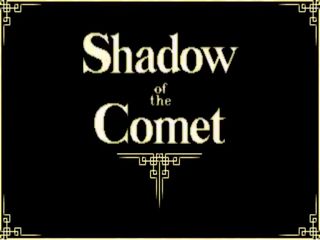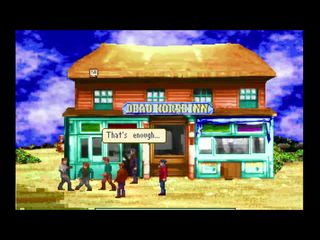 Best Single-segment Time: 1:01:19 by Wilson Luiz 'VonDrake' Oliveira on 2018-08-03
Get Flash to see this player.
Author's comments:
Shadow of the Comet (later repackaged as Call of Cthulhu: Shadow of the Comet) is an adventure game developed and released by Infogrames in 1993. The game is based on H. P. Lovecraft's Cthulhu Mythos and uses many elements from Lovecraft's The Dunwich Horror and The Shadow Over Innsmouth. A follow-up game, Prisoner of Ice, its sequel, uses elements and knowledge from this game as well, I have a Prisoner of Ice run as well feel free to watch it if you want to understand the whole plot and its ending.

The game takes place in 1910, and concerns the visit of a young British photographer, John Parker, to the isolated New England town of Illsmouth (an alteration on Lovecraft's Innsmouth) to witness and photograph the passage of Halley's Comet.
In 1834, on the last passing, Lord Boleskine visited the town after learning that certain conditions near the town would allow astronomical objects to be seen clearer and closer than on any other spot on earth. He decided to test this theory by observing the comet from Illsmouth, but something unexpected happened and he went insane, spending the rest of his life in a lunatic asylum. Parker, learning of the 1834 incident and reading over Boleskine's papers, wishes to succeed where his predecessor failed. When he arrives, Parker stumbles upon a sinister conspiracy and must survive the three days between his arrival and the comet's passage while finding out what happened in 1834.

While running this game for the first time, you have to pay attention to the smallest details, since you can lockdown get stuck pretty easily by answering what a character does not want to hear. For example: when you arrive in Illsmouth, you get to know Tobias Jugg the librarian, if by any means you answer to him that you dislike reading he will not trust you and help you later on. Aside from that, you have more than 40 ways to die in this game, check the Youtube Death Reel compilation that still misses a lot of ways to die.

This run is categorized as Any% because I skip at least 3 major actions necessary to the understanding of the game and its puzzles, but with prior knowledge you can simply play normally as the game will allow you to proceed that way, an example of that is when Mr. Underhouse tells you about the diary containing the origins of the cult, that is kept locked in a safe, to discover the combination you must gift Miss Picott with a Locket but if you already know the safe combination this step can be easily skipped as you proceed to the safe with the combination already in mind.

The whole screen is used for playing, by running with mouse and clicking would take a lot of time, the hotkeys used in this run are: (L)ook, (G)et, (U)se, (M)ap and (O)pen inventory

For those interested in each split and timming, I've divided the game into 6 Splits, since the character stays in Illsmouth for 3 Days the splits are:

Day 1 - Morning: Getting to know Illsmouth [10:23.91]
Day 1 - Night: Stumbling upon the Cult [03:57.75]
Day 2 - Morning: Jonas Hambleton and the Origin of the accursed [14:31.51]
Day 2 - Night: Exploring Jonas's Crypt and Fighting the Families [16:44.07]
Day 3 - Morning: Facing Narackamous [08:17.31]
Day 3 - Night: Blocking the Old ones, Dagon, Cthulhu and Yog Sothoth [07:25.28]
Final time: [1:01:19]

This is my way to pay tribute to the Chtulhu Games that I used to play with my father back in the 90', hope you enjoy the run, and I am always avaliable for contact to clarify any doubt or to explain anything.

As said in the game:
"Truth sleeps beneath appearance."
J.Keats

Thanks to Speed Demos Archive for the oportunity, thanks to my father who played a lot of point and click adventures with me, and the biggest thanks goes to you that is reading this and watching the run. Enjoy!