The story of Call of Juarez: Gunslinger Is a self narrated tale of 'Silas Greaves' a self proclaimed legendary outlaw who enters a tavern in Abilene, Kansas to recite his stories about encounters with legendary Gunslingers such as 'Billy the Kid', 'John Wesley Hardin', 'Jesse James', 'Butch Cassidy' and the 'Sundance Kid' and many more in order to gain information about the killer of his two brothers (and gain some alcohol at the same time).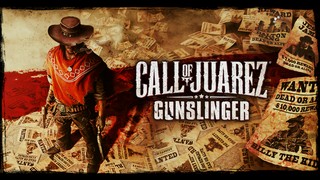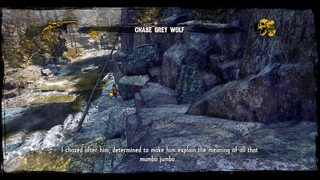 New Game+ Individual Levels with Easy Difficulty: 1:11:45
Get Flash to see this player.
Author's comments:
Call of Juarez: Gunslinger is a Western-themed first-person shooter video game, the fourth in the Call of Juarez series. Announced at PAX 2012, it was released on May 22, 2013, via PlayStation Network, Steam and Xbox Live Arcade.
Unlike its predecessor, Call of Juarez: The Cartel, Call of Juarez: Gunslinger returns to the traditional Old West setting and features three unique game modes (story, arcade and duel) while the setting is the life story of a bounty hunter named Silas Greaves.
In 1910, a legendary old bounty hunter named Silas Greaves enters a saloon in Abilene, Kansas and regales the patrons with tales of his adventures in exchange for free drinks.
The patrons, Steve, Jack, and a teenager named Dwight, awe-struck at first, grow increasingly incredulous and irritated the more they listen to his ludicrous stories, in which he takes credit for the killings of numerous legendary outlaws including Butch Cassidy and Newman Haynes Clanton.
---------------------------
I'm hoping to keep this set of run comments shorter than the ones for my Sniper: ghost warrior and Rainbow Six: Vegas 2 runs lol.
Mission 1 (0:04:44)
Mission 2 (0:04:07)
Mission 3 (0:05:26)
Mission 4 (0:03:16)
Mission 5 (0:04:39)
Mission 6 (0:02:55)
Mission 7 (0:06:25)
Mission 8 (0:03:54)
Mission 9 (0:06:24)
Mission 10 (0:03:52)
Mission 11 (0:06:09)
Mission 12 (0:04:17)
Mission 13 (0:07:50)
Mission 14 (0:07:46)
Mission 15 (0:00:01)