Released in 1989, Castlevania: The Adventure is made for players who played the original Castlevania and thought that what it really needed was for the game to run half as fast.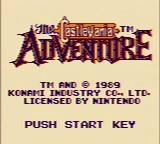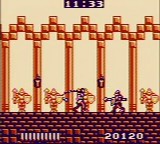 Best Time: 0:19:38 by 'Epryon' on 2015-02-13
Get Flash to see this player.
Author's comments:
I made this Speed Run on the Super GameBoy Tool. I run it because it's one of the few plateform games which I didn't finish when I was young.
Stage Time remainig :
Level 1 : 09:55
Level 2 : 06:52
Level 3 : 05:13
Level 4 (+ Time Final Boss) : 07:07 (+14s)