Dad goes up against Prez. Boss's Robot Army and destroys most of the city on the way. Who thought to let Dad take him on considering half of his workplace was destroyed by him as well?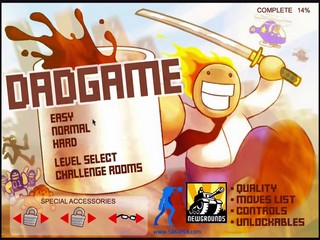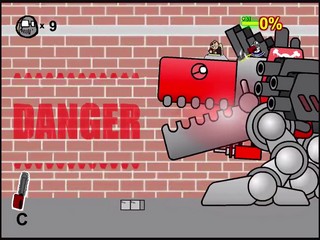 Best New Game+ Time with Easy Difficulty: 0:07:14 by 'makermatic21' on 2015-02-12
Get Flash to see this player.
Author's comments:
Dadgame Any % Easy Speedrun
Any % Estimate: 10 minutes
The recording shows a pause in frames on the iPhone timer. However, it did not affect the final time while recording.
Time Starts: When I click no in the tutorial
Time Ends: When the man in the robot is dead.