This is a PS3 strategy RPG title in the Japanese style by Nippon Ichi Software. The Japanese title was Disgaea Dimension 2 and it was released in 2013 as a sequel to Disgaea: Hour of Darkness. In it, the old protagonists try to solve new issues arisen in the Netherworld including the appearance of a quickly spreading flower with perditious properties.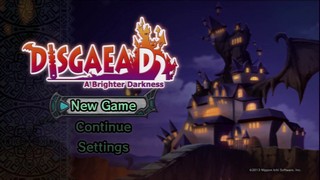 Best Single-segment Time with Resets: 2:15:31 by 'elkidwx' on 2015-01-01
Get Flash to see this player.
No author's comments provided.