Released in August of 2000, Heavy Metal FAKK 2 focused on the essentials of 3rd person action... fast paced action and a scantly clad heroine. The story is a continuation of the similarly named movie and the main character is inspired by the 1993 Penthouse Pet of the Year, Julie Strain.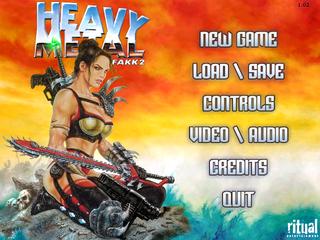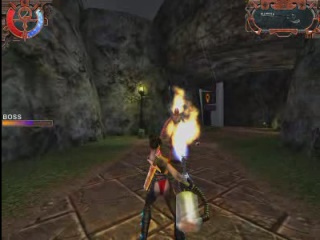 Best time: 0:43:18 by Mark "Allantois" Freyenberger on 2005-08-10, done in 28 segments and appended to one file.
Author's comments:
Hi, Heavy Metal FAKK 2 is the 3rd game I've ran. It uses the quake 3 engine so it was an easy transition to do from American McGee's Alice. There is only one difficulty setting, which I obviously played it at. I don't have the time table for the individual levels, but if you're that interested in this run I'm sure you can figure it out based on the final video.
This run was done QdQ style, segmented per level, with continuity between saves. There were two points at which I saved from the in game menu due to the levels being extraordinarily long/hard. It took 28 segments to complete and has enough tricks to impress most people, even if they havent played the game and I guarentee you will enjoy it if you have played, and remember the game.