Released in March 1992, this sequel to the G.I. Joe game has a couple of key changes. Most importantly, you can now choose the path you take to Cobra Headquarters. As in any good G.I. Joe game your mission is to take out Cobra Command.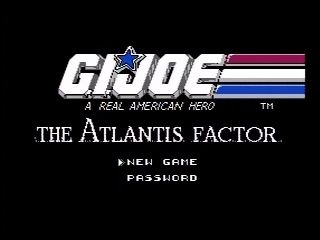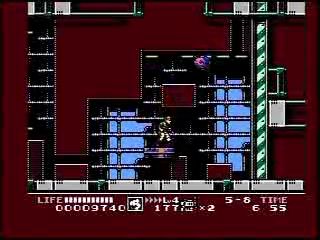 Best time: single-segment 0:09:50 by Josh Styger on 2008-01-22.
Get Flash to see this player.
Author's comments:
I use General Hawk for the entire run because he is the fastest. Getting Duke, Snake Eyes, and Storm Shadow would make some mini bosses and bosses go faster but going out of the way to get them would be much slower overall. I level up General Hawk's fists to maximum first because I need level 3 drop kick (for fastest way of movement) and level 4 knee drop (for Overkill). I don't level up the machine gun because even at level 4 it is only about as good as using hyper fists (rapidly taping down and b).
Overkill - Initially my strategy was to use hyper fists but it was very hard to beat him with and was pretty slow. Luckily I stumbled upon a much better strategy when I accidentally trapped him in the corner. I tried the knee drop and it did a lot of damage. I also found that if timed right I could do three knee drops in between every attack from Overkill. After defeating Overkill you get the strongest weapon in the game - the laser.
Snowy Mountain - The angles that enemies come at you in this stage is not cool when you're trying to go fast.
Destro - This is definitely the hardest boss in the game, dodging his attacks is not easy.
Second Last Stage - I didn't mean to drop kick into the exploding statues but it did look pretty funny.
Cobra's Stage - I think It would be faster to use laser on the last mini boss instead of the hammer mini boss. Also grabbing the health up is not necessary.
Cobra Commander - I didn't realize during the run but my ammo was 0 after the final laser.
Thanks to:
My brother Jason Styger for a time saver on Overkill's stage.
Boltr for his unfinished Tas which gave me some good strategies and saved me from thinking up the fastest route to take.
SDA crew: Radix, DJGrenola, Nate, Enhasa, and Mike Uyama.