Heart of Darkness was released in July 1998, the long-delayed follow-up to Eric Chahi's Out of This World. The games aren't directly related, but the same style and formula of adventure platforming remains. The lead character is Andy, a boy who is scared of the dark. During a solar eclipse, his beloved dog Whiskey is taken away, and Andy takes a spaceship to the Darklands to rescue him.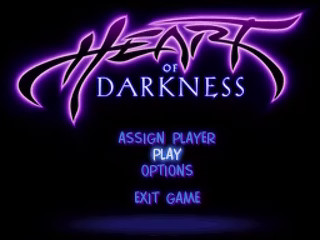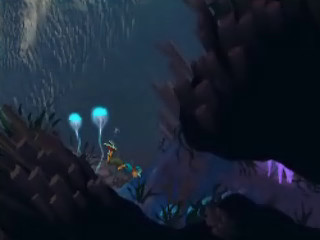 Best time, easy difficulty: 0:23:49 by Maciej 'groobo' Maselewski on 2007-09-02, done in 40 segments appended to one file.
Get Flash to see this player.
Author's comments:
Heart of Darkness is one of my most favourite games from my childhood. I stumbled upon a topic for this on the forum the other day, but didn't really remember what game lies behind the title. And then it hit me. My reaction was like "yeah, I'm so doing this". I always thought that doing things differently than the intended way is out of the question due to how every bit of the game is pre-scripted. To my surprise I was wrong, the run required plenty of luck manipulation, just my kind of thing. You'll see alot of me running pass a bunch of shadows and avoiding getting killed by like one pixel. And that pretty much sums up the whole thing. There are no glitches, no sequence breaks, no damage boosts, no movement exploits. It's a straight forward, no questions asked, nothing out of the ordinary type of run, with a bit of groobo in it.
I should thank the whole sda crew and ex-members: DJGrenola and Radix.