Released in July 1999, Hidden & Dangerous is a WWII tactical shooter for the PC. Following the SAS team throughout Europe, players are tasked with various missions including reconnaissance, search and destroy, holding the line, rescuing hostages and much more. Players will have an arsenal of weapons and SAS members available to them, unless they decide that said members are hindering their progress, and kill them off. A fully updated version of the game, H&D Deluxe, was released for free.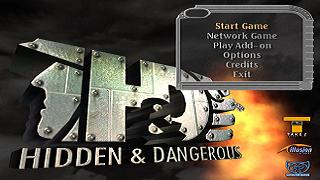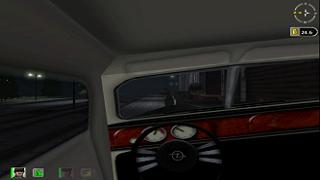 Best time on Normal difficulty: 1:25:12 by 'Thinkshooter' on 2012-05-21, done in 107 segments. Also available in stereoscopic 3D: 720P (side-by-side) and 1080p (above-below).
Get Flash to see this player.
Author's comments:
Welcome to my Hidden & Dangerous 1 (Deluxe) speedrun. This version of the game is the combination of the original H&D 1, and the nine new missions in the Devil's Bridge add-on. HD&1 Deluxe was made freely available before H&D2 was released, in order to advertise the upcoming new game. If you want to try H&D1, just google and download "hddeluxe.exe".
Having run Hidden & Dangerous 2 earlier, I couldn't sit still for long and not even try to speedrun the other Hidden & Dangerous game. After a few playthroughs, H&D1 surprised me in how quickly it can be finished compared to the traditional gameplay, which is always an indication of a good speedrun candidate. I hope you enjoy the end result as much as I enjoyed running it.
No real soldiers were harmed in the making of this video. However, some digital ones were sacrificed in order to end the war sooner. So apologies if your favorite character didn't make it to the end!
This video was recorded in stereo 3D. Viewers with stereoscopic devices will benefit from the downloadable S3D variants: a 720p side-by-side version, and a 1080p above/below version. In addition, here's the Youtube equivalent. Remember to set the 3D mode at the bottom to match your S3D device, and 2x the intended quality to compensate for the double video:
http://www.youtube.com/embed/C6Bd4ZWgVuQ
Standard non-stereo videos are also downloadable as usual. Here's the Youtube version. Turn on annotations if you're interested in the provided silent commentary.
http://www.youtube.com/embed/nXCtiULbxlU
If you have any comments, or you have spotted any shortcuts I missed, feel free to join the Hidden and Dangerous 1 (Deluxe) speedrun forum topic, I always enjoy a good chat. Viewers new to stereo 3D might even get help with some technical questions there.
Thanks to veteran speedrunner ExplodingCabbage for his extensive help during my 2nd rerun. His recommendations sped up nearly every mission. I liked working with you EC :)
Some might think I'm a standard right wing zealot that I thank Jesus in my speedrun comments. But it doesn't seem right to say thanks for the human help, and not the one who I believe made it all possible. I believe I wouldn't exist, or have a chance to find meaning in life & beyond, if it wasn't for Him. Thank you God, you're the best :)
-- Thinkshooter