The 5th Hitman game came out in 2012 to mixed reviews. You control a professional assassin in modern times and plan out an approach onto your target using varying degrees of stealth and camouflage as you go. Story-wise Agent 47 is put into a difficult spot when having to attack his old partner Diana after her turning her back on their employer.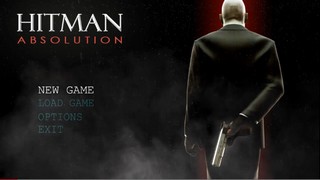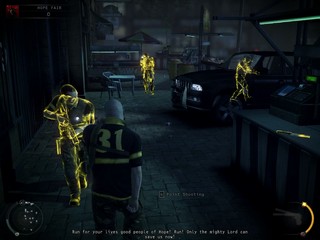 Individual Levels with Easy Difficulty: 0:47:39
Get Flash to see this player.
Mirko Brown's comments:
A Personal Contract (0:03:15)
The King of Chinatown (0:00:45)
Terminus (0:02:07)
Run For Your Life (0:06:01)
Hunter and Hunted (0:04:23)
Rosewood (0:03:52)
Birdie's Gift (0:00:46)
Shaving Lenny (0:02:12)
Dexter Industries (0:03:43)
Death Factory (0:04:46)
Fight Night (0:01:37)
Attack of the Saints (0:02:57)
Skurky's Law (0:01:56)
Operation Sledgehammer (0:03:46)
One of a Kind (0:00:24)
Blackwater Park (0:01:46)
Countdown (0:00:34)
Absolution (0:02:17)
Bart de Waal's comments:
Welcome to Hope (0:00:31)
End of the Road (0:00:01)