Kane and Lynch are on death row, and are broken out by mercenaries of a gang called The 7. They kidnapped Kane's wife and daughter and will kill them unless Kane brings the money he stole from them. Kane hasn't actually stole any money but knows who did, and sets out to do so. The game is more famously known for GameSpot's reviewer being fired for his review because Eidos Interactive paid GameSpot plenty of money for heavy advertisement on their site.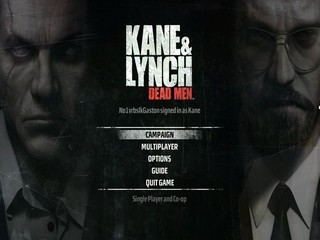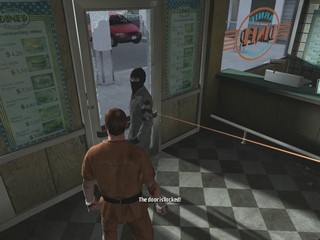 Individual Levels: 1:18:53
Get Flash to see this player.
Impact (0:05:46)
Trial (0:02:27)
Withdrawal (0:07:38)
Cracking Up (0:09:25)
The Mizuki (0:04:56)
Exchange (0:01:44)
Reunion (0:04:07)
Breakout (0:06:39)
Retomoto Tower (0:03:01)
Tokyo Streets (0:01:57)
Freedom Fighters (0:04:38)
El Capitol (0:04:49)
Bird's Eye View (0:04:33)
Within the Walls (0:07:41)
Choice (0:05:08)
Consequences (0:04:24)