Released in 2006 as a progressive if buggy entry in the Rainbow Six series, Vegas tightens many deliberating tactical elements such as mission planning into a more organic, uninterrupted flow of gameplay. Saves even are out the window in favour of checkpoints. Out the window, suspended by a rappel rope is also a new direction to take whenever a descent by the stairs seems too amateurish. The game is named after a primary locale, but Mexico can also be gleaned. This game and its sequel were very well received, at least on the 360.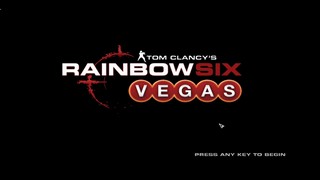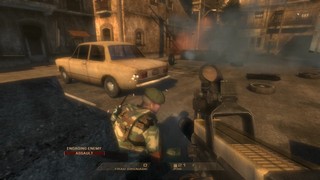 Normal Difficulty Individual Levels: 1:09:02
Get Flash to see this player.
Author's comments:
Shoutouts to HoboWithAShotgun for persisting with his Console run of this, I wouldn't have picked it up for the PC without him. If he found tricks I will state it when I explain the trick. If I don't state it chances are I found it.
Mexican Border (0:11:26)
Calypso Casino (0:11:32)
Downtown Vegas (0:10:03)
Vertigo Spire (0:04:38)
Dante's Casino (0:09:52)
Nevada Dam (0:21:31)