Released for the Sony PlayStation in May 1999, Ridge Racer Type 4 taught the world to laugh about love -- again. Featuring 8 tracks and 321 vehicles, Type 4 closed out the PlayStation chapter of the series with an upbeat soundtrack.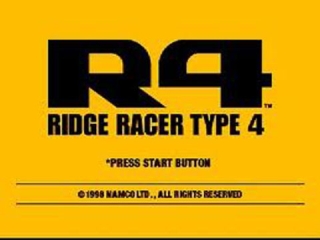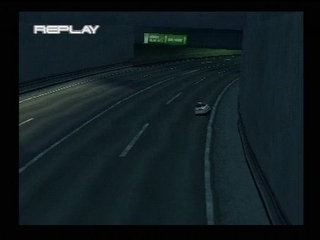 Individual tracks of the European version in 0:20:41.643:
Get Flash to see this player.
| | | | |
| --- | --- | --- | --- |
| Track name | Time | Date | Player |
| Helter Skelter | 0:02:23.375 | 2010-05-15 | Wouter M. 'WMJ' Jansen |
| Wonderhill | 0:03:07.735 | 2010-05-15 | Wouter M. 'WMJ' Jansen |
| Edge of the earth | 0:02:35.628 | 2010-05-15 | Wouter M. 'WMJ' Jansen |
| Out of blue | 0:02:34.583 | 2010-05-15 | Wouter M. 'WMJ' Jansen |
| Phantomile | 0:01:22.162 | 2010-05-15 | Wouter M. 'WMJ' Jansen |
| Brightest nite | 0:02:44.578 | 2010-05-15 | Wouter M. 'WMJ' Jansen |
| Heaven and hell | 0:02:58.190 | 2010-05-15 | Wouter M. 'WMJ' Jansen |
| Shooting hoops | 0:02:55.392 | 2010-05-15 | Wouter M. 'WMJ' Jansen |