The third game in the Total War franchise takes place during the rise of the Roman Empire. Control one of three Roman families (or surrounding nations) to lead armies, occupy cities, or improve diplomatic relations, all in a free-roaming map. Released in 2004 by Creative Assembly just before it was bought out by Sega, it received two expansions: Barbarian Invasion (2005) and Alexander (2006), with two repackaged versions after each one. Like many PC games, it has enjoyed a healthy mod community, with many fan-made scenarios and balance tweaks.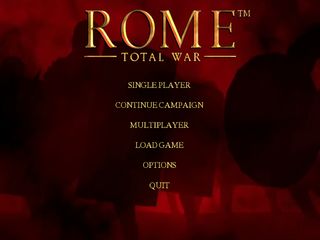 Best Short Campaign, Single-segment, Easy Difficulty Time with the Greeks: 0:02:47 by 'AntonioPeremin' on 2017-08-16
Get Flash to see this player.
Author's comments: