Syphon Filter 3 picks up immediately after 2 left off. The game was originally set to be released on September 25th 2001, but 9-11 postponed it until November, as Sony felt the need to change the marketing campaign. The game features the Syphon Filter virus, an artificial weapon being tested by a terrorist group on the aboriginal population of Australia, because they can. Players chase them across the world and blow stuff up in this Metal Gear Solid-style game.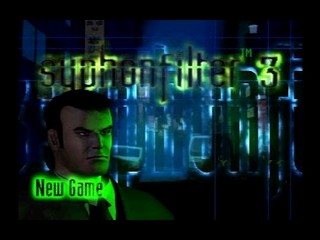 Best European version time: 01:14:32 by Dan 'DanE' Söderhäll on 2012-10-26, done in 19 segments.
Get Flash to see this player.
Author's comments:
Hello!
Being this is my first speedrun attempt ever it was a pain in the ass at some points, but for most part the time spent was well worth it. The SF series is ranked pretty high in my personal list and since the third game didn't have any (complete at least) speedruns I decided to give it a try.
This run took about 2 months to complete, starting in early September 2012 and finishing in late October 2012. Being that I recorded with a DVD the gameplay suffered a bit due to the small latency that was apparent throughout the whole run. This made it way harder to deal with especially manual aiming, and to those who have played this game knows what I'm talking about when I say that it's not that smooth to begin with. Though it didn't affect me that much I know for a fact that some areas that I had trouble with due to the latency is improvable, which made me think about whether this one should be submitted or not. After some consideration I felt that though it may not be perfect, it would serve well as a start for future runners and decide to give it a try anyways.
I will do a re-run myself pretty soon in order to improve some more, but as of now I'm overall satisfied with how it turned out. The game works well for speedruning and though I did not enjoy the game as much as I had hoped the first time playing it all the way through I can say that the run made me realize that it's not that bad after all.
Thanks to all past SF runners (these games need more attention!), everyone who has shown support in making this run and SDA for getting me into speedrunning and for creating a great forum for like-minded gamers all over the world.
-DanE