The idea in the 8th Tony Hawk skater game is to rank up amongst all the competing skaters until you've broken through onto the very elite tier at which point Tony himself will draft you into his lineup to make some videos or something. You advance by completing challenges across a large interconnected skate fun fair that combines areas from existing Pro Skater titles. Criticism was mostly leveled at the absence of a multiplayer mode across the PS systems.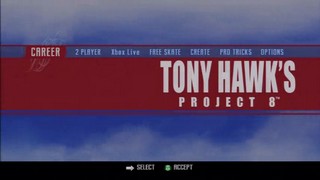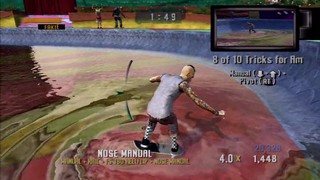 Best Single-segment Time: 0:47:36 by 'Fog' on 2015-10-25
Get Flash to see this player.
No author's comments provided.