A game that Totally Annihilated any naysayers and critics, Cavedog's Total Annihilation from 1997, released on the PC, nestled comfortably inside Real Time Strategists hearts and carries a legacy to this very day. Its many departures from the core mechanics of the genre include the simplified resource-gathering procedure and especially the assignment of base-construction and other duties to a "Commander" unit that can roam the map at leisure. The two campaigns feature the "Core" and the "Arm" each struggling to bring about the complete disintegration of their counterpart.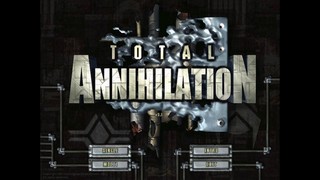 Core Campaign Individual Levels with Hard Difficulty: 2:36:13
Get Flash to see this player.