Super Mario Land 3: Wario Land, is a platforming game released on March 13, 1993. This is the first game to feature Wario as the main character. The game starts where Super Mario Land II: 6 Golden Coins left off, after Wario's defeat at his own castle by Mario. There are no princesses to save, no world in peril. There is only one goal: for Wario to earn as much money as possible, so he can buy his own massive castle and make Mario jealous. The larger the cash total Wario has collected at the end of the game, the better house (and ending) Wario will receive. Follow Wario as he jumps, jets, swims, and charges through this game with 3 different types of hat upgrades at his disposal (Jet, Dragon, and Bull) to accomplish his goal, and to live "happily" ever after in his own cozy little castle (or better... or worse).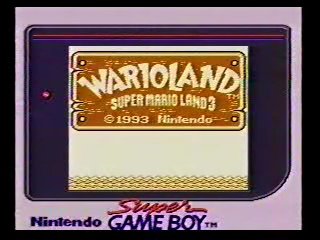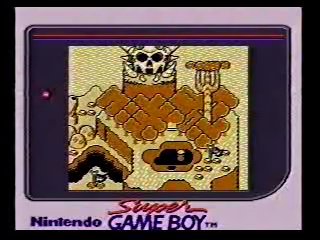 Best time: single-segment 0:42:34 by Rob 'Mickey_Mage' Whitener on 2008-07-05. (Time adjusted due to Super Game Boy use.)
Get Flash to see this player.
Author's comments:
I would like to first thank freefang for all of his youtube videos of each level, and helping with strategies. Also, DRybes, for the advice he gave to help, too, as well as anybody else in the thread that helped me at all for this run. Thanks to freefang also for providing MasterGeorges' youtube video of the tree glitch in Parsley Woods. So credit to that trick goes to MasterGeorge. Also, thanks to Radix, Mikwuyma, Nate, Enhasa, and the rest of the staff, for providing and maintaining such a wonderful site, and hosting all of its communities' incredible speedruns.
Run Comments:
One thing before I start. I used the Super Gameboy cartridge to record this run on, since the Gameboy player is currently not in my possession because I never thought I'd ever speedrun a Gameboy game lol. The problem with using it though, is that time is going to be added to my overall time to compensate for the Super Gameboy being faster than the Gameboy itself.
The tree glitch was probably the best timesaver in this game, and because of it, I increased the time in that level by 9 seconds (10 or 11 is possible, but I'll discuss that a little more when I get there). The Jet hat is the best item to use in this game, and there is no reason not to ever lose it, or change to another hat for any reason, at least in this category. Also, for anybody new to this game, the trick to staying in the air with the Jet hat for long periods of time is quickly tapping the same button you start jetting with twice again, quickly, to keep going. Turning around, on the other hand, requires you to let go of B, hitting the direction pad the other way, and quickly hitting B again to go the other way.
Rice Beach:

These levels went really well I thought. The 5th level could be improved the most, though, but for some reason the timer hates me here; because even when I got into the last door to the boss with a good time (a time I know will give me what I normally get here) I still end up losing 1 second on the boss overall... All in all, good times for these levels.

Mt. Teapot:

The 9th level could definitely be improved (3 seconds at minimum, I think), and I would have restarted here, but I figured I got a good enough time in the end to not worry about a 3 second loss all that much. What you saw me try to do in that second room of this level failed obviously, so I had to take the ladder. That second jump to get to the very top level is extremely difficult to pull off 100% of the time. I get to the point where I can do it every time in practice, and then screw up every once in awhile in an actual recording. Meh, go figure I guess for bad luck. All the other levels here I thought went really well, and I even got extremely close to my best time in a long time on level 08, as well getting a great time in the boss level as well.

Stove Canyon:

First off, let me just say how much I detest the boss here. I thought the bosses in my first speedrun of Mickey's Magical quest were random, but this guy takes the cake. You literally do have to cross your fingers when you get to this guy, as you never know when he's going to use his tongue, and when he's going to use his [snot?] on you. A good time is very possible because I did the other half of the level perfectly. Not my worst time at this boss, but luck was just not on my side for him this time. Normal times on the other levels, though, so no other complaints.

SS Tea Cup:

For all you that wanted me to use the Dragon hat to beat the boss here are out of luck. Reason: you lose more time overall in this level and the next in Parsley Woods, than you save by using the Dragon hat here. Also, the fire from the Dragon hat does not destroy the spikey balls in the next level either, or I might have considered using it to defeat the boss here, and then use it in the next. Even without the dragon hat, I thought the time I got was still very good for how I beat the bird. I thought all of the levels went great here, and I maybe lost a couple of seconds overall from tiny mistakes. *sigh* Yes, I did go into the bonus room accidentally after I beat the boss, I guess because somehow my finger was pushing more up on the control pad than to the right, when I hit it. Thankfully, I only lost about 3 seconds from that mistake.

Parsley Woods:

My relaxer world; without this, I think I would probably go insane doing such a long single segment run every retry. I had a very tiny slipup in the 32nd level, but that only cost me a second. The first train level wasn't my best since I made an error in the beginning I never make, but mistakes will happen you know, especially this far into a run this long; and a lot of those I can't help. Thanks again to freefang for providing the video to the tree glitch that MasterGeorge found to help in the 34th level. It's a good thing that "out of bounds" glitches are allowed now because this glitch is out of bounds in a way, even though freefang and I both agree that even though the graphics are messed up, everything is still physically loaded there. I wouldn't have saved so much time in that level without the glitch, though. More time can be saved from this glitch in this level, but it takes perfect timing when that screen moves to go in. If you move too quickly, the screen flips back out of the glitch room, and you have to wait again. So that's why I hesitate slightly before jumping off the ledge to go in. Also, I decided to land on the little ledge because I didn't want to make the mistake of overshooting the area. If you do that, you glitch to the other side of the normal level's screen but, you can't continue because there isn't anything to jump on anymore (I think because the game thinks you're somewhere else maybe), and you might as well restart at that point. I know my strategy in the boss level might not be the best near the end, but to me, it's the safest, fastest way to do that part without getting hit by the spikey balls that fall, which can be very random at times, no matter how high on the screen you are. I don't think you really lose anytime doing it that way, as I really get the same time either way, it's just this way is safer, lol.

Syrup Castle:

Phew, almost there. This is where even more precision is required, or all of my hard work would have been in vain. Thanks to my method in the 37th level, I believe that is probably the best time you'll get there. The 38th level can be random at times, but the time I got was still very good, especially this late in the run. I have died on the second to the last level before, in a practice/test run awhile back, so that's why you see me be a little bit cautious at the platform room (the one with the lava in the 39th level) before I jump in the air. The boss could have been better, I know, as I didn't mean to hit the wall on his last hit, so I lost about 2 seconds or so from that. The best time I've ever gotten there is about 322 or 323, but those come once in a blue moon. So, I guess about 1 second less than my average time then.
I hope you all enjoy this run, as it was fairly frustrating to complete, but well worth it in the end. Maybe in the future I'll improve this time, but it might be pointless unless I use other recording means because of the SGB being faster than the actual GB. I hope this stirs up some other people to try to complete the other Wario games, if any of those are even possible to speedrun, to try to get more on here at SDA than this game (which I personally think is much better than the other Wario games). Also, good luck to you freefang on your attempt at an 100% run of this game. That'll be a chore, I know.