Wave Race 64 is a jet-ski racing game released in November 1996, shortly after the Nintendo 64 launch. The game features sophisticated wave physics, giving the game a surprisingly realistic feel. Notably, it also features a hidden dolphin vehical.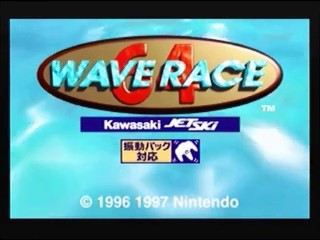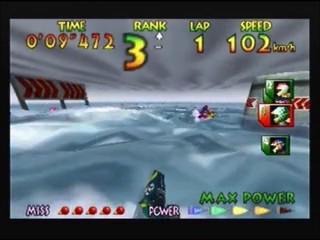 Best time: Single-segment 0:53:17 by 'FireHawkRise' on 2013-05-18.
Get Flash to see this player.
Author's comments:
計測方法:リセット後のN64のロゴ画面からスタートし、サザンアイランド(リバース
)をゴールするまで。
レーススキップ(※クリアに必要なポイントに余裕があるときに、レースのスタート直
後にわざとリタイアして、そのコースを走らずして次のコースへ進むこと)は未使用で
す。