Released in November 2003 by UbiSoft, XIII is based on the first five volumes of Jean Van Hamme's comic book of the same name. XIII puts the player in the position of a man who wakes up on a beach to find a big tattoo of the roman number 13 on his chest, armed hitmen on his tail, and no memory of his past. The game's unique story telling and cel-shaded graphics create the feel of the player playing in a comic book.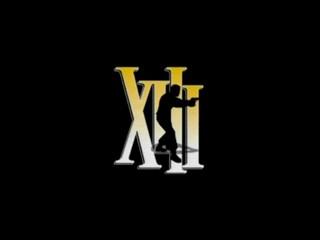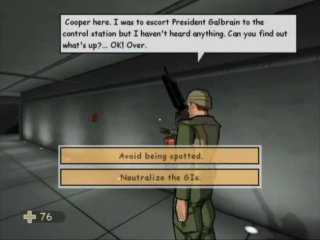 Best time, arcade skill: 1:38:20 by Mika 'sp3ctum' Vilpas and Juha 'Muona' Vilpas on 2007-04-05, done in 33 segments.
Get Flash to see this player.
Author's comments:
First off I'd like to thank Our Heavenly Father and my lovely girlfriend for giving me support during the process of making this speed run possible. Also thanks to our parents for having the patience to watch a big tv and a dvd recorder next to one of our computers for a week.
Thanks to everyone who showed support in the forums as well.
Welcome to the XIII speed run! XIII is (in case you don't know) a first-person shooter game using cel-shading to create a feeling that you're in a comic book when you're playing. This is a video done by yours truly and his brother Muona (Juha), aiming to complete this great game as fast as possible, on the easiest difficulty. No cheats or such are used to give an (unfair) advantage, so all you're going to see is a handful of tricks and glitches, gaming skill, and, of course, luck.
What help a speedrun by a great deal are bugs. These are things the developers never meant possible, but probably just didn't notice that they actually were possible. Something very weird can be achieved in nearly all games, speeding up the gameplay a lot. XIII isn't exactly the buggiest game out there. We think that it was finished very well. Maybe too well.
We were able to find some things that speed up our gameplay beyond running and shooting, though. Below is a list of the main skills and bugs we found (and used) in XIII. Maybe you can read it while you're watching the run, although it might be a good idea to read the list beforehand so you have some idea of what's going on.
If you see something we've missed, please tell us! We're happy to re-run the whole game, if necessary. :)
Okay, here we go:
Headshots. The fastest way to kill people in nearly all shooting games. Most of the time the object dies immediately, or after a couple of shots. Especially effective at bosses.
Single-use weapons. The fun feature of XIII allows the player to pick up an object such as a chair or an ashtray and use it as a weapon. These are handy, since they take out the enemy with one hit.
Stealth KOs. In the beginning XIII remembers that he can render any enemy unconscious with a blow of the hand. Very handy, silent and quick. Sometimes we use it right after a guard exposes his/her back when he/she starts running for the alarm button.
Delayed alarms. When an alarm is sounded, it usually takes some time for the mission to be over. If you manage to accomplish the final objective within this time, you don't have to worry about the alarm.
Killing guards sounding the alarm. The alarm doesn't get triggered until the guard has said everything he has to say (alerting others). If you take out the guard within this time window, the alarm is not triggered.
Grenade throws. When a grenade is thrown, all enemies try to avoid it, giving you some time to run freely; and often killing them too. This is useful when you have 4 fully armored enemies running on your tail, or when an enemy carries a very powerful weapon, such as an RPG; which can take you out with a direct hit. The flipside is that you take some damage from the grenade.
Close up grenade drops. This can only be done if you have a lot of hp and armor. XIII can either throw or drop a grenade, and this trick is done by dropping the grenade at the very last moment. The grenade practically explodes inside XIII, and takes out all enemies around him in a big radius. Very cheap and very fast. It wouldn't probably work that well on harder difficulty levels.
Closing doors. if you close a door behind you as you pass through it, the enemies on your tail spend a lot of time getting it open. They usually have to wait for the door to be completely closed until they can open it.
Stupid AI. AI for Artificial Intelligence :). Many NPCs behave dumbly when you run past them. This varies in all levels. Some might start running around and punching the air aimlessly, and some might not see you or hear you at all.
Fall sliding. When you fall from such great heights that the fall would normally kill you, you can try to fall on a tilted piece of terrain. If done just right, the collision sends you flying horizontally instead of stopping vertically. This means that you can jump from sick heights, and not take any damage.
Jump sliding. This is done by jumping to a sloped wall as close to the wall as possible. The momentum continues to carry you upwards, and you might end up getting to weird places.
Fast upwards grappling hooking. When you go up with the grappling hook, you have a few options. You can first of all increase your initial height by doing an ordinary jump before shooting the grappling hook. You can also run in any direction right before you lift yourself up from the ground, giving you a lot of initial swinging momentum that helps you get on to ledges a bit faster.
Fast downwards grappling hooking. Down is always faster than up, right? You can make the trip much faster if you shoot the grappling hook at the very last moment before you hit the ground (or when you are at maximum distance from the thing where you shoot the hook at). This way you don't take any damage at all, and practically fall down at the speed of a freefall, since it is a freefall.
Fast forward grappling hooking. Okay, this text starts to repeat itself. Guess what this is? Going forward! Think about Tarzan. With a grappling hook. Now think about XIII as a Tarzan with a grappling hook. That was so not funny, I know... But let's keep going.
Land-on-top-KOs. If you jump on an enemy, you take him/her out with just the jump.
Opening a soon-to-be-locked door. If you approach a door that an NPC goes through, and that is about to be locked after the NPC has gone through it, you have a brief time to open the door before it ever gets locked. This is only used in the first submarine level to skip a flashback and a cutscene.
Going down ladders faster. This is one of my personal favorites. XIII attaches to the ladder when you look at the ladder. If you manage to get near the ladder without looking at the ladder, XIII starts to fall right next to the ladder. When you want to stop the fall, briefly turn to face the ladder.
Thin shelter. This is a weird one. Basically, if you go behind a pole of some kind and position yourself so that the enemy's head is exactly behind the pole, the enemy will not see you. The main (and most obvious) place I use this in is with the fight against the Mongoose. I go behind the ladder, and look in the direction of the Mongoose. When I start firing with the big gun, the screen shakes, exposing more of the Mongoose's body. I can then shoot at him freely, and he doesn't shoot at me at all.
Save warping. The saving system in XIII is based on checkpoints. When you reload the game after a checkpoint, you don't get to keep your position in the level. Instead you are handed a new position, and so is everyone else in the level. Most of the time this is very annoying. But in some places, it can save a lot of time. This bug is used in the SSH1 Trap level.
Speed swimming. This is a weird bug, since it doesn't work in all areas. It's basically looking up in roughly a 45 degree angle and holding down the jump button. XIII constantly tries to get out of the water, and moves a bit faster.
Faster speed swimming. This is basically speed swimming combined with a touch to a wall of some kind. XIII thinks that he can get off the water when he touches the wall, and this sends him even higher from the water.
If you're still reading this, here is some more specific information about each level (or segment). I included details of the main tricks we use, and a very self-critical aspect to every segment. It might be a good idea to read these beforehand as well. Or maybe you want to watch the video twice. :)
Well, that was XIII! We hope you liked it!
By the way, we'd love to hear from you! Do you have any comments you might have for the general feel of the run? Something about individual level performance you'd like to comment? Maybe you'd like to make a better run, or one with a higher difficulty level?
You can contact me at the Speed Demos Archive forum; my nickname is sp3ctum, just send me a message.
Thanks!