Released in 2009 in Japan and 2010 in NA and Europe for the PS3 by Sega, Yakuza 3 is the sequel to Yakuza 2 and the fourth installment in the Yakuza series. You play the part of Kazuma Kiryu, who must confront the bosses of three gangs in order to save an orphanage or something equally unlikely after his friend his shot. Yeah, okay.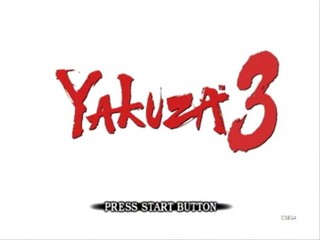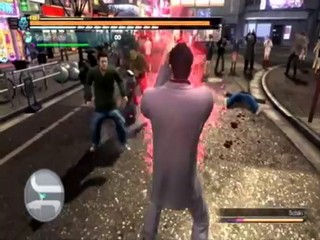 Best European version New Game+ time on Extra hard: Single-segment 2:41:34 by Sergio 'Holy_3051' Frances on 2012-02-10.
Author's comments:
SPANISH
En primer lugar terminé el juego en dificultad Fácil para poder desbloquear todos los elementos del juego y sobretodo la preciada PISTOLA DE ORO, la cual se consigue superando todos los retos de minijuegos. Una vez hecho esto empecé una "nueva partida +" en HARD para desbloquear el modo EXTRA HARD y de paso memorizar y tomar notas para, en la próxima partida poder terminar el juego lo más rápido posible. Una vez terminado el modo HARD, ya empecé a realizar el speedrun de la aventura en su máxima dificultad.
De lo que menos orgulloso me siento es de haber utilizado la pistola de oro, pero era la única manera de bajar el crono lo máximo posible.
Por otro lado he intentado evitar los máximos enfrentamientos en las calles con los matones y esquivar escenas y eventos que me pudieran retrasar.
También cabe destacar que me quede sin pulgar de tanto aporrear la (X) para pasar los textos lo más rápido posible. Después de esto, me he pedido un mando con función "turbo" para la próxima vez.
ENGLISH
In first place I finished the game in EASY mode in order for unlock all the things of the game, in special for the GOLDEN GUN. It can be obtained by beating all the minigames challenges. Once the EASY mode was done, I started a "new game +" in HARD mode to unlock the EXTRA HARD mode and memorize step by step all the relevant thing in the run to try to get the best posible time in the next play. When the HARD mode was done, I started the Speedrun in the hardest difficult.
I'm not very proud of using the golden gun, but this is the best way to beat the crono in this mode because of the bosses,they have a lot of HP.
I tried to avoid as much as I could, all the thugs in the streets and all the unnecessary events in order to save time.