The Godfather is an EA-published 2006-7 "GTA-like" where the setting is the New York of the classic gangster films. The 5 rival gangs are at each other's throats and peeps get croaked, businesses extorted, loyalties bought and sold and banks turned inside out. The game had multiple versions of which the last two to come out were The Don's Edition for the PS3 and the Blackhand Edition on the Wii, both of which made use of motion controllers and generally expanded on the campaign.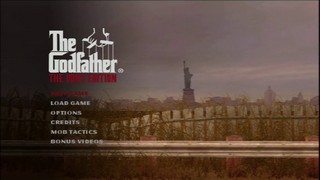 Runs on the Playstation 3 version:
Best time: 3:06:56 by 'Soliduz Znake' on 2015-11-14, done in 16 segments.
Get Flash to see this player.
No author's comments provided.