Released in December 2000 by Eidos Interactive, Project IGI - I'm Going In is one of the first in a long line of tactical first person shooter games, featuring realistic weaponry and requiring not only quick reflexes, but also tactical prowess from the players. Somewhat undermining the inventive gameplay elements was poor enemy AI. Nevertheless, the game was successful enough to spawn a sequel.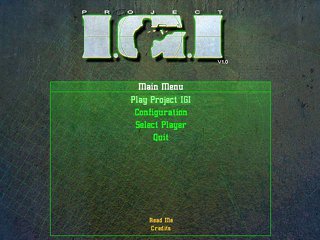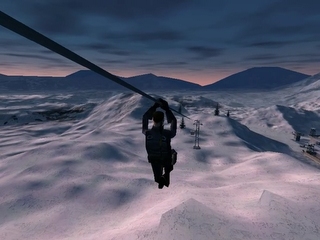 Normal Difficulty Individual Levels: 0:42:06
Get Flash to see this player.
Author's comments:
This game has a lot of bugs and glitches. All bugs which reduce time run used in this run.

Common:
During whole run I used jumps with pressed side key which make time better about 10 percent.
Also jumps with two turns make a 2 percent more. In this version running speed not depends
on guns supple and current gun.
Level 1: Trainyard (0:00:39)
Level 2: SAM Base (0:01:28)
Level 3: Military Airbase (0:03:47)
Level 4: GOD (0:04:19)
Level 5: Radar (0:02:00)
Level 6: Get Priboi (0:02:08)
Level 7: Border Crossing (0:03:10)
Level 8: Resupply (0:03:14)
Level 9: Missile Trainyard (0:02:36)
Level 10: Defend Priboi (0:04:37)
Level 11: Eagle's Nest 1 (0:03:51)
Level 12: Eagle's Nest 2 (0:03:19)
Level 13: Nuclear Infiltration (0:03:05)
Level 14: Finding Bomb (0:03:53)